Veins
For the treatment of benign vascular lesions, Brisa MedicSpa offers two treatment options: laser and intense pulsed light (IPL) technology.
Laser
Using its Elite MPX device from Cynosure, Brisa MedicSpa now offers laser treatments to treat benign vascular lesions. For example, the long pulse laser Nd:YAG 1064 is often used for varicosities. Varicose veins can be treated with an endovenous laser treatment. In addition to improving the appearance of areas of the body commonly affected by varicose veins, such as legs, treating veins can help to treat venous insufficiency, a potentially serious condition.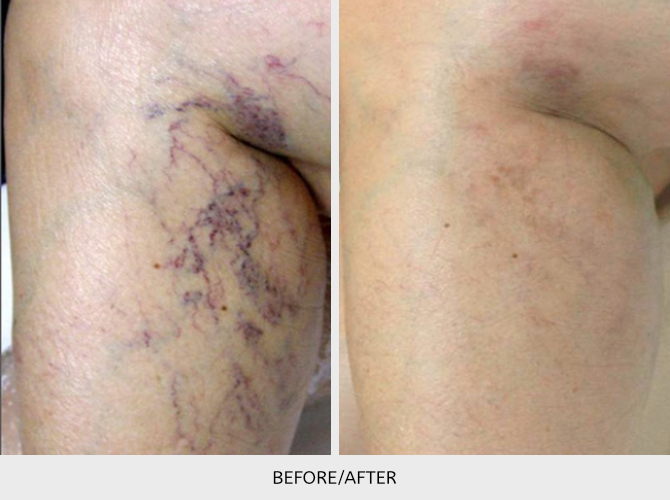 IPL
Brisa MedicSpa has recently acquired an IPL device: Venus Versa™. With IPL, it is possible to treat many benign vascular lesions, such as stellar angiomas (spider veins) and telangiectasias (an abnormal and permanent vascular dilation found mainly on the face). For optimal effectiveness, we recommend up to three sessions.