Skin Revitalization and Scar revision
Gentle Picosecond technology
Require less sessions than traditional lasers
Is Health Canada and FDA cleared
How it works 
The PicoSure Pro technology delivers energy so rapidly (in trillionths of a second) that tiny particles vibrate and shatter pigment without heat and burning surrounding tissue.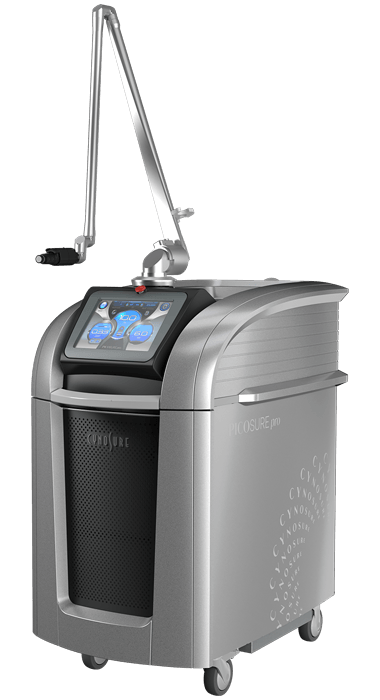 Decrease in collagen and elastin
How it works 
 It stimulates your skin's natural refreshing processes to create brighter, younger-looking skin in just 10 minutes.
Technology:PicoSure Pro by Cynosure

Skin Type: 1-6 on the Fitzpatrick scale

Treatments: 1-3 sessions (may vary depending on skin characteristics)

Interval: 4 weeks

Duration: 5-30 minutes

Downtime: minimal to none 

Results: Improves skin's tone and texture 

Maintenance: May vary depending on skin characteristics 
*The price can be determined during a consultation.
*Recommended products: Skin revitalizing kit 264$